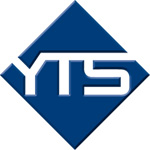 YTS (Yasal Takip Sistemi - Legal Proceedings System), a web-based corporate software solution that consists of "Administrative Proceedings", "Legal Proceedings (Execution)", and "Case" main modules, enables institutions to monitor and collect their overdue receivables and manage all legal processes related to overdue receivables in a fully integrated manner with client systems and UYAP.
Being the product of /etcBASE's knowledge and experience, YTS is a system customized for various types of receivables such as Loan Receivables, Invoice Receivables, Receivables Based on Bills of Exchange, Highway Passage Violation Receivables of different sectors like Finance, Energy, Telecom, Retail, and Highway Establishments.
YTS contains the unique dynamics of each sector and responds to institutions' all kinds of strategic, organizational, and operational requirements in the field of legal proceedings and collection management.
YTS - Administrative Proceedings Module
Legal proceeding is not the ultimate remedy for the collection of overdue receivables. Before pursuing legal proceedings, it is possible to resolve the process amicably by reaching debtors one last time through the systematics of "YTS - Administrative Proceedings Module" and staff with appropriate communication skills. The collection process is expedited thanks to the process-based communication activities (Switchboard Integration, Telephony Frontend, SMS Integration, Debt Restructuring, Process Design Infrastructure, Operational Reporting, and etc.) enabled by the "YTS - Administrative Proceedings Module" that enables the debtors to be contacted at an early stage before legal action.

YTS - Legal Proceedings Module
This YTS module ensures that all financial and legal processes such as enforcement initiating, office performance management, advance/expense management, debt collection management, payment planning, public inquiries, notifications, attachment, and sale in the Enforcement Offices are carried out in a fully integrated structure with UYAP when necessary.
In case the Legal Proceedings Module is used together with UGY (UYAP Task Manager), UYAP Lawyer Portal and YTS are operationally integrated so that these two systems can act as a single legal proceedings system. In this way, the need for repeating processes in two separate systems is eliminated.
YTS - Litigation Module
Litigation Module, which can be used independently or in combination with other YTS modules, enables institutions to monitor and manage all legal processes such as starting litigation, appeal, relief regarding lawsuits they are a party (defendant, plaintiff, intervenor, etc.) for any reason, through staff and/or contracted lawyers.